THE PERFECT START
There is an excellent choice of primary and secondary schools in the local area, many with an OFSTED rating of Good or Outstanding. The independent sector is well represented too, with a good range of options for children aged 3-18. In addition to a plethora of primary education establishments, Lampton Park Preschool is just a 4-minute walk away, making Lampton Parkside a perfect choice for young families.
Image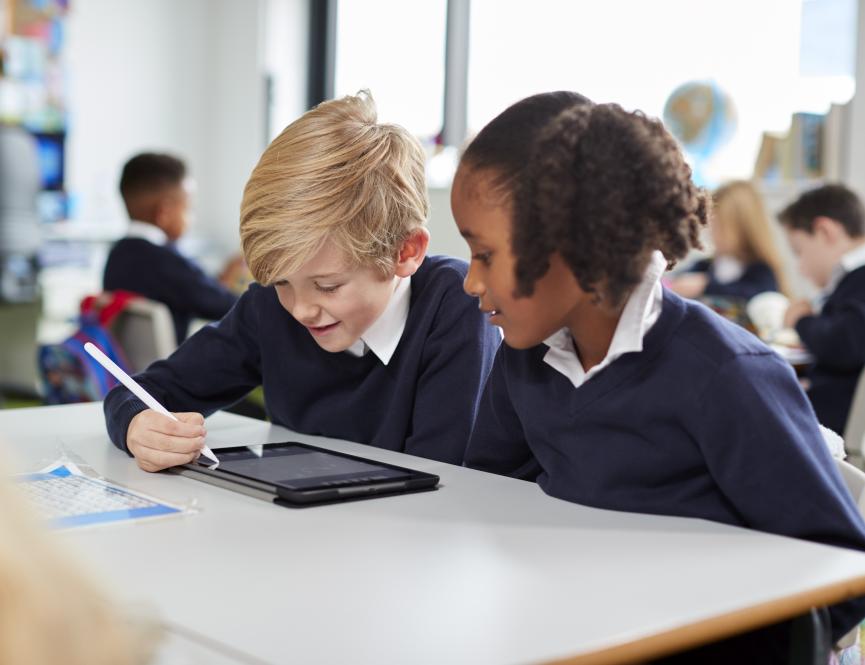 London has the largest concentration of higher education institutions in the world 
Times Higher Education
Image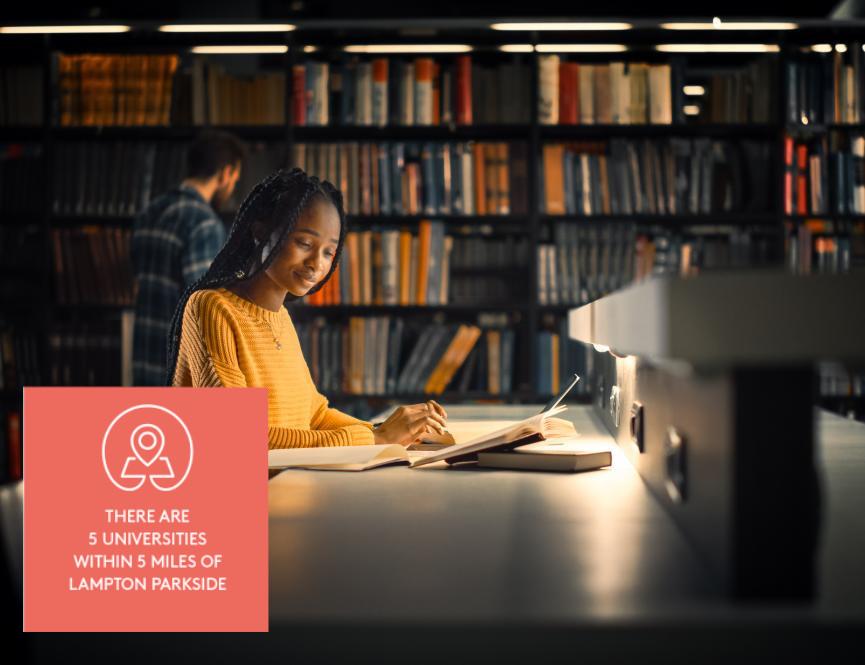 A BRIGHTER FUTURE
There are many top class universities within easy reach of Lampton Parkside, 5 of which are within 5 miles of the development. There is no doubt that the opportunities for continued learning are there for the taking.
World-renowned universities such as UCL and Imperial College London are less than a 28 minute tube journey away, and there are some great further education colleges close at hand; West Thames College being just a 30 minute walk away, to mention one.  
With world class universities, convenient transport links and an abundance of outdoor space on the doorstep, Lampton Parkside is just the dwelling to offer the perfect work/life balance.
University College London is ranked the eighth best University in the world - just a 12 mile drive from Lampton Parkside 
QS World University Rankings 2022
A WORLD OF OPPORTUNITIES
When the time comes to get your foot on the employment ladder, Hounslow is one of the best London Boroughs to search for opportunities. The vast regeneration of the area is resulting in thousands of potential jobs, whether it be Crossrail, Heathrow or the massive masterplan of the High Street, which in itself is making way for plentiful business opportunities. 
Hounslow has nothing but growth in the pipeline, with 13,000 businesses already based there and 117,362 sq. ft. of new retail and leisure planned, this West London location is an exciting hub of activity. Its vibrant sense of community, coupled with its thriving provision for opportunity, makes it an enviable location to live, work and play.
Image